Main content starts here, tab to start navigating
Menu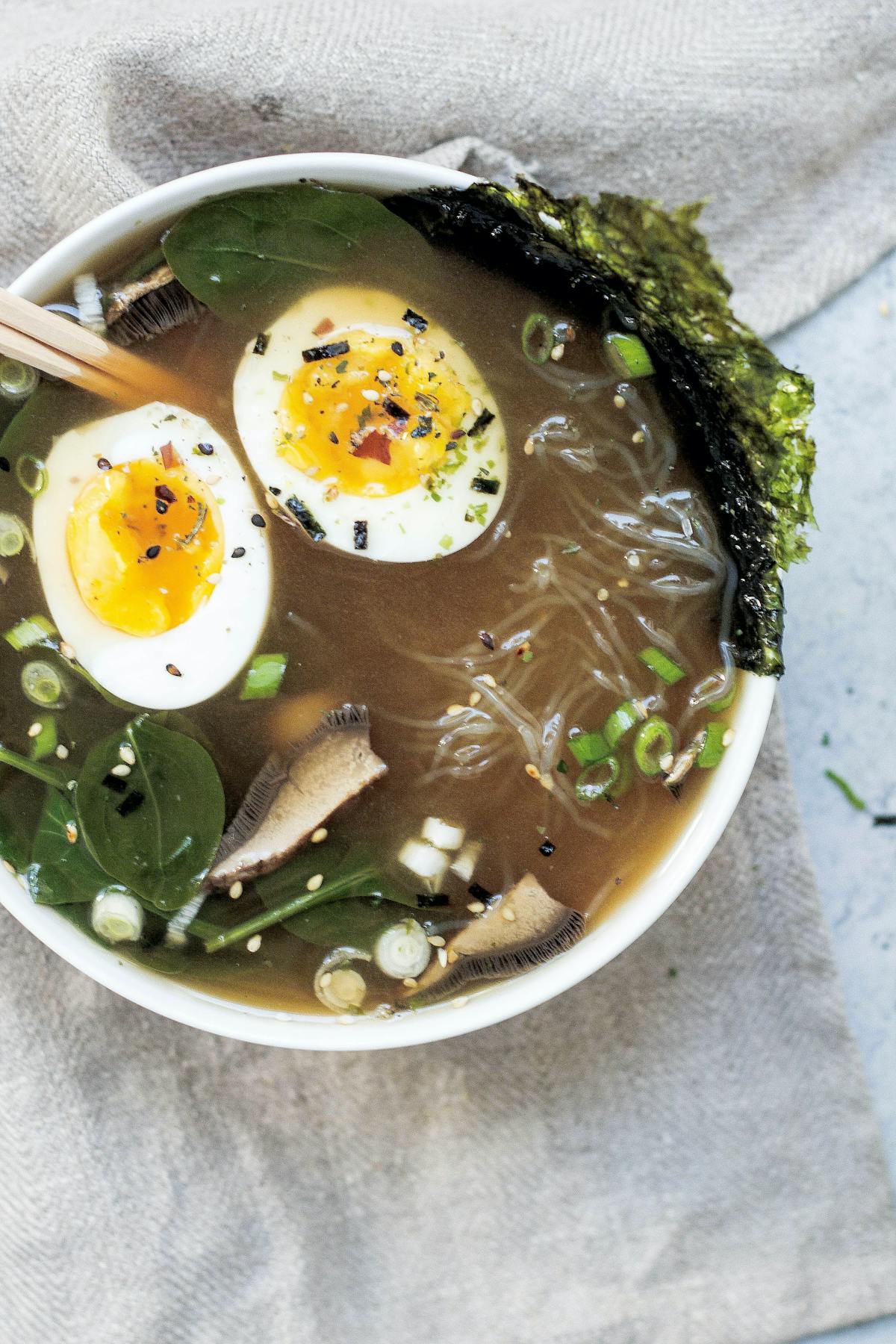 Small Bites
Samosas

Triangular Shaped hand wrapped & filled with curried potatoes, red onions, peas & carrots. Fried & served with special sauce

$11.99

vegetarian

Palata with Chicken Curry Dip

Homemade multi-layered fluffy roti bread served with coconut chicken curry

$12.99

Palata with vegetarian curry dip

Homemade multi-layered fluffy roti bread served with vegetarian curry dip

$12.99

Shrimp Rolls (6 pieces)

Deep-Fried whole shrimps wrap in a roll

$13.99

Shan Tofu

Tofu made with fresh yellow beans, crispy outside, silken center, served with tangy sauce

$10.99

gluten free, vegetarian

Lettuce Wrap Veggie

Shiitake mushroom, radish, carrots & water chestnut, served with crispy lettuce and Hoisen Sauce.

Veggie $13.99

Shrimp $15.99

Chicken $14.99

gluten free, vegetarian

Fried Salt & Pepper

lightly battered and fried, tossed with fresh scallions, jalapenos & fried garlic. Served with Calamari sauce.

Tofu $12.99

Calamari $14.99

Chicken $13.99

gluten free, vegetarian

Sweet Chili Tofu

Crispy Tofu tossed with red onion, cabbage & cilantro

$12.99

Crispy Pork Belly

Thinly sliced and deep-fried crispy pork

$13.99

Spring Rolls

Small pieces of vegetarian spring rolls

$9.99
Soups
Samosas Soup

Our popular vegetarian soup made with samosas, falafels, lentils, cabbage & onions

$15.99

vegetarian

Fish Chowder Noodle Soup

Authentic fresh vermicelli noodle soup made with fresh vermicelli, fresh catfish, onions, garlic, cilantro, lemon, topped with chili & hard-boiled egg

$15.99

gluten free

Coconut Noodles Soup

Soup made with coconut milk, chicken, onions, eggs, cilantro, lemon, topped with chili & lemon.

$15.99
Noodles
Garlic Noodles

Flat egg noodle tossed with garlic and scallions in a tasty sauce

Veggie $12.99

Shrimp $15.99

tofu $12.99

Chicken $13.99

BBQ pork $13.99

vegetarian

Nan Gyi Thoke

Rice Noodle with coconut chicken curry sauce, hard boiled egg, Pea powder, fresh and fried red onions, wonton chips & lime leaves

$15.99

Burma House Noodle

Rice noodle with red bell peppers, onions, cabbage and egg, with crushed peanuts & lemon on the side

Tofu $14.99

Beef $16.99

Chicken $15.99

Shrimp $16.99

vegetarian

Burmese Chow Mein

Fried egg noodles with cabbage, onion, green onion

Tofu $14.99

Beef $16.99

Chicken $15.99

Shrimp $16.99

vegetarian
Chicken
$16.99
Sesame

A battered deep-fried chicken tossed with sweet & tangy sauce topped with sesame seed

Spicy Crispy

Breaded meat in a sweet, tangy & spicy sauce w/ chili, garlic & ginger

Minty Jalapeno

Minced Chicken w/mint, garlic cloves , ginger, cilantro & jalapenos

$17.99

Kebat

Stir-fried chickencooked in spices w/mint, chili, cilantro, onions & tomatoes

Mango

Chicken wok tossed w/mango puree, fresh mangoes, basil & onions

Black Pepper

Chicken breast cooked with garlic, onion, celery, red bell peppers, & black peppers.

Basil Lemongrass

Stir-fried chicken breast with soy sauce, fish sauce, snap peas, red bell pepper, lemongrass, basil, garlic, and chili

Fiery

Chicken Breast with tofu, string beans, red bell peppers & basil in our five spice sweet spicy sauce

Burmese Curry

Chicken and potatoes cooked in a Burmese curry sauce.

Nan Gyi Curry

Coconut chicken curry

$17.99

Pumpkin Stew

Kabocha squash chicken stew slow-cooked w/garlic ,ginger & onion

gluten free

Chicken Biryani

Braised chicken leg bone-in in a clay pot baked w/biryani rice, raisins and nuts. Topped with peas, cashew nuts & cilantro

$18.99

gluten free

Add 4 Shrimp $5
Pork $17.99, Beef $18.99 Lamb $19.99
Ginger Chili Pork

Pork belly stir-fried with ginger, garlic, chili & green onion

Garlic Pork

Simple and delicious! Tender pork with garlic & light fish sauce

Pork Belly with Green Mustard

Fried pork belly cooked with pickle mustard & crush chili paste

Pumpkin Stew Pork

Kabocha squash stew slow-cooked w/garlic, ginger & onion

Burmese Curry Pork or Beef or Lamb

Burmese curry cooked with potatoes &marinated mango pickle

gluten free

Fiery Tofu with Pork or Beef or Lamb

Cooked pork or beef with tofu, string beans, red bell peppers & basil in our five spice sweet spicy sauce

Black Pepper Beef

Cooked in a special sauce with red bell pepper, celery, carrot & onion sprinkle with black pepper

Sesame Beef

Battered deep-fried beef cooked with sweet & tangy sauce topped w/sesame seeds

Chili Beef (or) Lamb

Sliced beef or lamb cooked with dried & fresh chili, onions, and basil.

Kebat Beef (or) Lamb

Stir-fried beef or lamb cooked in spices with mint, chili, cilantro, onion, and tomatoes.
Salads
Tea Leaf Salad

Romaine lettuce, fried yellow beans, garlic chips, sesame & sunflower seeds, peanuts, tomatoes, jalapenos and crushed dried shrimp, all tossed with fermented green tea leaf dressing

$16.99

gluten free

Rainbow Salad

With 22 unique ingredients including 4 types of noodles, papaya, rock mushroom, and others all tossed with tamarind sauce dressing

$15.99

gluten free, vegetarian

Noodle Salad

Made with egg noodle, cabbage, onion, garlic & wonton chip, cilantro, pea powder, fried tofu all tossed with sweet & sour sauce dressing

$13.99

gluten free, vegetarian

Mango Salad

Made with shredded mangoes, romaine lettuce, cabbage, wonton chips, cucumbers and pea powder

$13.99

gluten free, vegetarian

Ginger Salad

Made with romaine lettuce, pickled ginger, garlic chips, sesame seeds, split yellow peas optional crushed dried shrimp

$13.99

gluten free

Samosas Salad

Made with Fried Samosas, cabbage, cucumber, mint, onion, cilantro, pea powder and tamarind sauce dressing

$15.99

Chicken Salad

Made with fried chicken pieces, fried onions, cilantro, lettuce, pea powder & jalapenos with a tangy and garlicky dressing

$15.99

gluten free
Seafoods
Swai $17.99 Shrimp $19.99
Eggplant Shrimp with Garlic Sauce

Wok tossed egg plant in our garlicky sauce w/jalapenos, toasted garlic & scallions

Honey-glazed Walnut Shrimp

Shrimp lightly fried and tossed with a sweet sauce, roasted walnut and sesame seeds

$20.99

Kebat Swai (or)Shrimp

Cooked in spices w/mint, chili, cilantro, onions & tomatoes, paprika & lemon

Burma Swai (or)Shrimp

Cooked with dried & fresh chili ,onions & basil

Mango Swai (or)Shrimp

Cooked w/mango puree, garlic, fresh mangoes, basil & onions

Burmese Swai (or)Shrimp Curry

Curry cooked with onion, garlic, tomatoes, topped w/Jalapenos

gluten free

Pumpkin Stew Swai (or)Shrimp

Kabocha squash stew slow-cooked w/garlic, ginger & onion

gluten free

Coconut Swai (or)Shrimp

Cooked with coconut puree, onions, and basil
Vegetarian
$15.99
Burmese String Bean

String beans wok tossed with garlic, ginger & chili sauce

gluten free, vegetarian

Broccoli with Garlic

Broccoli tossed w/ wine, garlic and topped w/fried onions

gluten free, vegetarian

Sesame Tofu

Battered deep-fried tofu cooked with sweet & tangy sauce topped with sesame seeds.

Kebat Vegetarian

Stir-fried vegetables, cooked in spices w/ mint, chili, cilantro, onions, & tomatoes

gluten free, vegetarian

Mango Tofu

Sliced Tofu tossed w/mango puree, fresh mangoes, basil & onions

gluten free, vegetarian

Fiery Vegetables

Stir-fried tofu, string beans, red bell peppers & basil in our five spice sweet spicy sauce

gluten free, vegetarian

Eggplant Garlic

Wok tossed eggplant in our garlicky infused sauce, w/toasted garlic, scallions & ginger.

gluten free, vegetarian

Burmese Eggplant Curry

Tenders, eggplant cooked in Burmese gravy with gingers onion & garlic

Vegetable Curry

Burmese curry cooked with tomatoes, cabbage, potatoes, eggplant, carrots, okra, tofu and mint

gluten free, vegetarian

Shan Tofu Red Curry

Savory yellow tofu cooked with Burmese curry

gluten free, vegetarian

Egg & Okra Curry

Burmese-style curry with hard boiled eggs, okra and tomatoes

gluten free, vegetarian

Pumpkin Veggie

Kabocha squash stew with broccoli, carrot, tofu, snap pea & potatoes

gluten free, vegetarian
Rice & Sides
Jasmine Rice

$2.50

other rice sides

Coconut Rice $3.50

Biryani Rice $3.50

Brown Rice $3.50

Palata

Multi Layer fluffy Roti bread

$9.99

Asian Fried Rice

(Made with choice of Brown or White Rice)

Veggie $13.99

Bbq pork $13.99

Shrimp $15.99

Chicken $13.99

Add Fried Egg $2.50

Pineapple Fried Rice

Made with choice of brown or white rice

Veggie $14.99

Chicken $14.99

BBQ Pork $14.99

Shrimp $16.99

Add Fried Egg $2.50
Desserts
served with ice cream
Jackfruit Bananas

$11.99

Sweet Black Sticky Rice

$10.99

Coconut Pudding

$10.99

Dessert Palata

$12.99
Serving Options:
Single Serving or Family Style: Family style served in increments of 5 servings:
Small catering tray: 5 servings
Large catering tray: 10 servings
Individually boxed meal: Available upon request
Small Bites
Samosas

Triangular Shaped hand wrapped & filled with curried potatoes, red onions, peas & carrots. Fried & served with special sauce

Single Serving $11.99

Small $59.95

Large $119.90

vegetarian

Palata with Chicken Curry or Vegetarian Dip

Homemade multi-layered fluffy roti bread served with coconut chicken curry or vegetarian curry

Single Serving $12.99

Small $64.95

Large $129.90

vegetarian

Shrimp Rolls (6 pieces)

Spring rolls filled with Shrimp, Carrots & Cilantro

Single Serving $13.99

Small $69.95

Large $139.90

vegetarian

Shan Tofu

Tofu made with fresh yellow beans, crispy outside, silken center, served with tangy sauce

Single Serving $10.99

Small $54.95

Large $109.90

gluten free, vegetarian

Lettuce Wrap Veggie

Stir fried tofu, shiitake mushroom, radish, carrots & water chestnut, served with crispy lettuce

Single Serving $13.99

Small $69.95

Large $139.90

gluten free, vegetarian

Lettuce Wrap Chicken

Stir fried chicken, shiitake mushroom, radish, carrots & water chestnut, served with crispy lettuce

Single Serving $14.99

Small $74.95

Large $149.90

Lettuce Wrap Shrimp

Stir fried shrimp, shiitake mushroom, radish, carrots & water chestnut, served with crispy lettuce

Single Serving $15.99

Small $79.95

Large $159.90

Fried Salt & Pepper tofu

lightly battered and fried, tossed with fresh scallions, jalapenos & fried garlic. Served with Calamari sauce.

Single Serving $12.99

Small $64.95

Large $129.90

gluten free, vegetarian

Fried Salt and Pepper Chicken

lightly battered and fried, tossed with fresh scallions, jalapenos & fried garlic. Served with Calamari sauce.

Single Serving $13.99

Small $69.95

Large $139.90

Fried Salt & Pepper Calamari

lightly battered and fried, tossed with fresh scallions, jalapenos & fried garlic. Served with Calamari sauce.

Single Serving $14.99

Small $74.95

Large $149.90

Sweet Chili Tofu

Crispy Tofu tossed with mango, red onion, cabbage & cilantro

Single Serving $12.99

Small $64.95

Large $129.90

Crispy Pork Belly

Thinly sliced and deep-fried crispy pork

Single Serving $13.99

Small $69.95

Large $139.90

Spring Rolls

Small pieces of vegetarian spring rolls

Single Serving $9.99

Small $49.95

Large $99.90
Salads
Tea Leaf Salad

Romaine lettuce, fried yellow beans, garlic chips, sesame & sunflower seeds, peanuts, tomatoes & jalapenos all tossed with fermented green tea leaf dressing

Single Serving $16.99

Small $84.95

Large $169.90

Rainbow

With 22 unique ingredients including 4 types of noodles, papaya, rock mushroom, and others all tossed with tamarind sauce dressing

Single Serving $15.99

Small $79.95

Large $159.90

gluten free, vegetarian

Noodle

Egg noodle, cabbage, onion, garlic, wonton chips, cilantro, pea powder, fried tofu all tossed with a sweet and sour sauce dressing

Single Serving $13.99

Small $69.95

Large $139.90

Mango

Made with shredded mangoes, romaine lettuce, cabbage, wonton chips, cucumbers and pea powder

Single Serving $13.99

Small $69.95

Large $139.90

gluten free, vegetarian

Ginger

Made with romaine lettuce, pickled ginger, garlic chips, sesame seeds, split yellow peas optional crushed dried shrimp

Single Serving $13.99

Small $69.95

Large $139.90

gluten free

Samosa

Made with Fried Samosas, cabbage, cucumber, mint, onion, cilantro, pea powder and tamarind sauce dressing

Single Serving $15.99

Small $79.95

Large $159.90

Chicken Salad

Made with fried chicken pieces, fried onions, cilantro, lettuce, pea powder & jalapenos with a tangy and garlicky dressing

Single Serving $15.99

Small $79.95

Large $159.90

gluten free
Noodles
Garlic Noodles with tofu

Flat egg noodle tossed with garlic and scallions in a tasty sauce topped with tofu & broccoli

Single Serving $12.99

Small $64.95

Large $129.90

vegetarian

Garlic Noodles with Chicken or Pork

Flat egg noodle tossed with garlic and scallions in a tasty sauce topped with broccoli and chicken or pork

Single Serving $13.99

Small $69.95

Large $139.90

Garlic Noodles with Shrimp

Flat egg noodle tossed with garlic and scallions in a tasty sauce topped with shrimp & broccoli

Single Serving $15.99

Small $79.95

Large $159.99

Nan Gyi Thoke

Rice Noodle with coconut chicken curry sauce, hard boiled egg, Pea powder, fresh and fried red onions, wonton chips & lime leaves

Single Serving $15.99

Small $79.95

Large $159.99

Burma house Noodles with Tofu

Rice noodle with red bell peppers, onions, cabbage and egg, with crushed peanuts & lemon on the side

Single Serving $14.99

Small $74.95

Large $149.90

vegetarian

Burma House Noodles with chicken

Rice noodle with red bell peppers, onions, cabbage and egg, with crushed peanuts & lemon on the side

Single Serving $15.99

Small $79.95

Large $159.90

Burma House Noodles with Beef or Shrimp

Rice noodle with red bell peppers, onions, cabbage and egg, with crushed peanuts & lemon on the side

Single Serving $16.99

Small $84.95

Large $169.90

Burmese Chow Mein with Tofu

Egg noodle with cabbage, onion, green onion

Single Serving $14.99

Small $74.95

Large $149.90

vegetarian

Burmese chow mein with chicken

Single Serving $15.99

Small $79.95

Large $159.90

Burmese Chow Mein with Beef of Shrimp

Egg noodle with cabbage ,onion, green onion

Single Serving $16.99

Small $84.95

Large $169.90
Chicken
Single Serving 16.99 | Small: 84.95 | Large: 169.90
Sesame Wok

Chicken slices fried in sweet & tangy sauce topped w/sesame seed

Spicy Crispy

Breaded meat in a sweet, tangy & spicy sauce w/ chili, garlic & ginger

Minty Jalapeno

Minced Chicken w/mint, garlic cloves , ginger, cilantro & jalapenos

Single Serving $17.99

Small $89.95

Large $179.90

Kebat

Stir-fried in spices w/mint, chili, cilantro, onions & tomatoes

Mango

Chicken wok tossed w/mango puree, fresh mangoes, basil & onions

Black Pepper

Stir-fried in a special sauce with red bell pepper, celery, carrot & onion sprinkle with black pepper Black pepper

Basil Lemongrass

Stir fried meat with soy sauce, fish sauce, green beans, red bell pepper, lemon grass, basil, garlic, and chili Basil lemongrass

Fiery

Stir-fried with tofu ,string beans, red bell peppers & basil in our five spice sweet spicy sauce

Burmese Curry

Burmese style curry cooked with yellow split pea & fish sauce

gluten free

Nan Gyi Curry

Coconut chicken curry

Pumpkin Stew

Kabocha squash chicken stew slow-cooked w/garlic ,ginger & onion

gluten free

Chicken Biryani

Braised chicken leg bone-in in a clay pot baked w/biryani rice, raisins and nuts. Topped with peas, cashew nuts & cilantro

Single Serving $18.99

Boxed Meal $18.99

gluten free

Chicken Biryani with shrimp

Single Serving $23.99

Boxed Meal $23.99
Pork, Beef, Lamb
PORK: Single Serving 17.99 | Small: 89.95 | Large: 179.90 BEEF: Single Serving 18.99 | Small: 94.95 | Large 189.90 LAMB: Single Serving 19.99 | Small: 99.95 | Large: 199.90
Ginger Chili Pork

Pork belly stir-fried with ginger, garlic, chili & green onion

Garlic Pork

Simple and delicious! Tender pork with garlic & light fish sauce

Pork Belly with Green Mustard

Fried pork belly cooked with pickle mustard & crush chili paste

Pumpkin Stew Pork

Kabocha squash stew slow-cooked w/garlic, ginger & onion

Burmese Curry Pork or Beef or Lamb

Burmese curry cooked with potatoes &marinated mango pickle

gluten free

Fiery Tofu with Pork or Beef or Lamb

Stir-fried pork or beef with tofu, string beans, red bell peppers & basilvin our five spice sweet spicy sauce

Black Pepper Beef

Stir-fried in a special sauce with red bell pepper, celery, carrot & onion sprinkle with black pepper

Sesame Beef

Fried slices of meat in sweet & tangy sauce topped w/sesame seeds

Chili Beef (or) Lamb

Stir-fried meat with dried & fresh chili ,onions & basil

Kebat Beef (or) Lamb

Stir-fried meat in spices w/mint, chili, cilantro, onions & tomatoes
Seafoods
SWAI: Single Serving 17.99 | Small: 89.95 | Large: 179.90 SHRIMP: Single Serving 19.99 | Small: 99.95 | Large: 199.90
Eggplant Shrimp with Garlic Sauce

Wok tossed egg plant in our garlicky infused oil w/jalapenos, toasted garlic & scallions

Honey-glazed Walnut Shrimp

Shrimp lightly fried and tossed with a sweet sauce, roasted walnut and sesame seeds

Single Serving $20.99

Small $104.95

Large $209.90

Kebat Swai (or)Shrimp

Stir-fried sea food in spices w/mint, chili, cilantro, onions & tomatoes

Burma Swai (or)Shrimp

Stir-fried sea food with dried & fresh chili ,onions & basil

Mango Swai (or)Shrimp

Seafood wok tossed w/mango puree, fresh mangoes, basil & onions

Burmese Swai (or)Shrimp Curry

Curry cooked with onion, garlic, tomatoes, topped w/Jalapenos

gluten free

Pumpkin Stew Swai (or)Shrimp

Kabocha squash stew slow-cooked w/garlic, ginger & onion

gluten free

Coconut Swai (or)Shrimp

Seafood wok tossed with coconut puree, onions, and basil
Vegetarian
Single Serving 15.99 | Small: 79.95 | Large: 159.90
Burmese String Bean

String beans wok tossed with garlic & chili sauce

gluten free, vegetarian

Broccoli with Garlic

Broccoli tossed w/ wine, garlic and topped w/fried onions

gluten free, vegetarian

Sesame Wok Tofu

Fried Tofu in a sweet & tangy sauce topped w/sesame seeds

Kebat Vegetarian

Stir-fried Chicken in spices w/mint, chili, cilantro, onions & tomatoes

gluten free, vegetarian

Mango Tofu

Sliced Tofu tossed w/mango puree, fresh mangoes, basil & onions

gluten free, vegetarian

Fiery Vegetables

Stir-fried tofu, string beans, red bell peppers & basil in our five spice sweet spicy sauce

gluten free, vegetarian

Eggplant Garlic Sauce (or) Curry

Wok tossed eggplant in our garlicky infused oil w/jalapenos, topped w/toasted garlic & scallions(or)Burmese style curry

gluten free, vegetarian

Vegetable Curry

Burmese Curry cooked with tomatoes, squash, potatoes, eggplant, carrots, lentils, okra, tofu and mint

gluten free, vegetarian

Shan Tofu Red Curry

Savory Veggie curry w/fried Shan tofu topped w/chopped jalapenos

gluten free, vegetarian

Egg & Okra Curry

Burmese-style curry with hard boiled eggs, okra and tomatoes

gluten free, vegetarian

Pumpkin Veggie

Kabocha squash stew with broccoli, carrot, tofu, snap pea & potatoes

gluten free, vegetarian
Rice & Sides
Jasmine Rice

Single Serving $2.50

Small (10 Servings) $24.99

Large (20 Servings) $49.99

Brown, Coconut, Biryani Rice

Single Serving $3.50

Small (10 Servings) $34.99

Large (20 Servings) $69.99

Palata

Single Serving $9.99

Small $49.95

Large $99.90

Asian Fried Rice Veggie, Chicken or BBQ Pork

Single Serving $13.99

Small $69.95

Large $139.90

Add Fried Egg (Per Serving) $2.50

Asian Fried Rice with shrimp

Single Serving $15.99

Small $79.95

Large $159.90

Add Fried Egg (Per Serving) $2.50

Pineapple Fried Rice veggie, Chicken or BBQ pork

Single Serving $14.99

Small $74.95

Large $149.90

Add Fried Egg (Per Serving) $2.50

Pineapple Fried Rice with Shrimp

Single Serving $16.99

Small $84.95

Large $169.90

Add Fried Egg (Per Serving) $2.50

Extra Sauces

Single Serving

Calamari Sauce $0.75

House Sauce $0.75

Sweet Sauce $0.75

Hot Sauce $1.50
Desserts
Served with a scoop of vanilla ice cream
Coconut Pudding

Single Serving $10.99

Small $54.95

Large $109.90

Jackfruit Bananas

Single Serving $11.99

Small $59.95

Large $119.90

Sweet Black Sticky Rice

Single Serving $10.99

Small $54.95

Large $109.90

Dessert Palata

Single Serving $12.99

Small $64.95

Large $129.90
Drinks
Water

$2.50

Canned Soda

$2.50

Beer (Bottle)

$6
Fees
Delivery: Based on distance
Silverware/plates: $.50 per person
Serving utensils: Provided free of charge